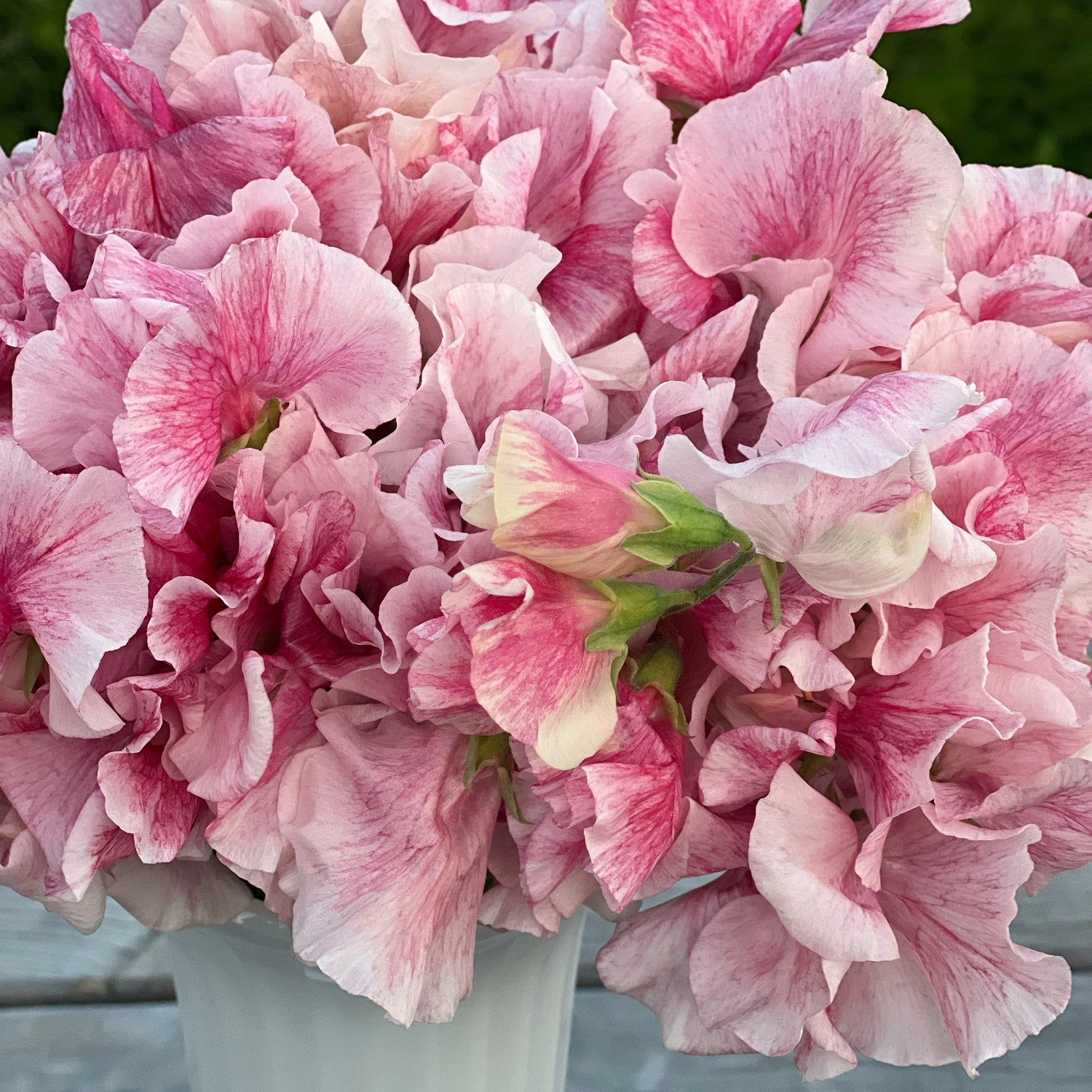 About our farm
Fraiche Flower Farm is a small farm in the tiny rural hamlet of Tulliby Lake, Alberta.
I often get asked about the farm name and why I chose it. I've been a francophile since 4th grade when I was first exposed to the French language. I also love the way alliteration looks on paper so Fraiche Flower Farm was born.
Our specialties are sweet peas, flower crown classes, u-pick evenings, and holiday wreath workshops.
Throughout the year we also sell seeds, ranunculus and anemone corms, narcissus and tulip bulbs! Almost all the seeds I offer are grown right here on our Alberta farm.
We pride ourselves on being an organic farm. While we aren't certified, we use organic practices. Pesticides and herbicides are never used here.
When you attend a class or a u-pick night it's about more than getting locally grown blooms, its about the experience. I want you to feel like you just spent a fabulous evening with a group of best friends. It's important to me to add special touches to each event to create a memorable experience!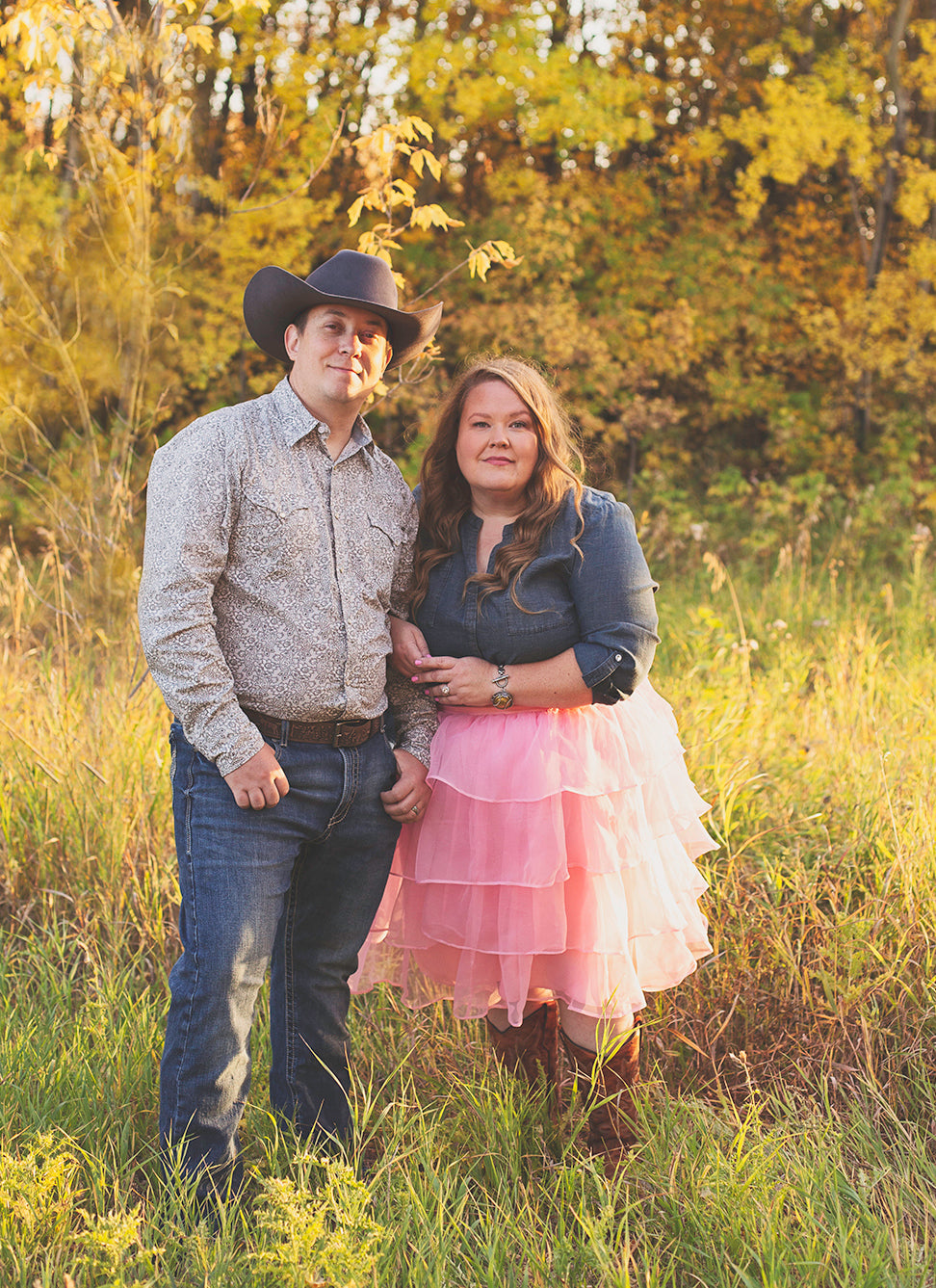 I'm Madeline and I'm the passion behind our little farm. My husband Dan has lived in Alberta his entire life and I'm originally from the Pacific Northwest. I have a 26 year old daughter that is a labor and delivery nurse and a fantastic son-in-law. Dan and I have two horses and two cats that keep us entertained on a daily basis.
When Dan isn't away working,  he is my heavy equipment operator and the muscles behind our farm. It was a blessing having him to get things off the ground and for his continued help and support, I couldn't do it without him! He supports me with all of his heart and was the one that told me to pursue this passion of mine. Dan loves to golf, fish, hunt, camp and sip champagne with me.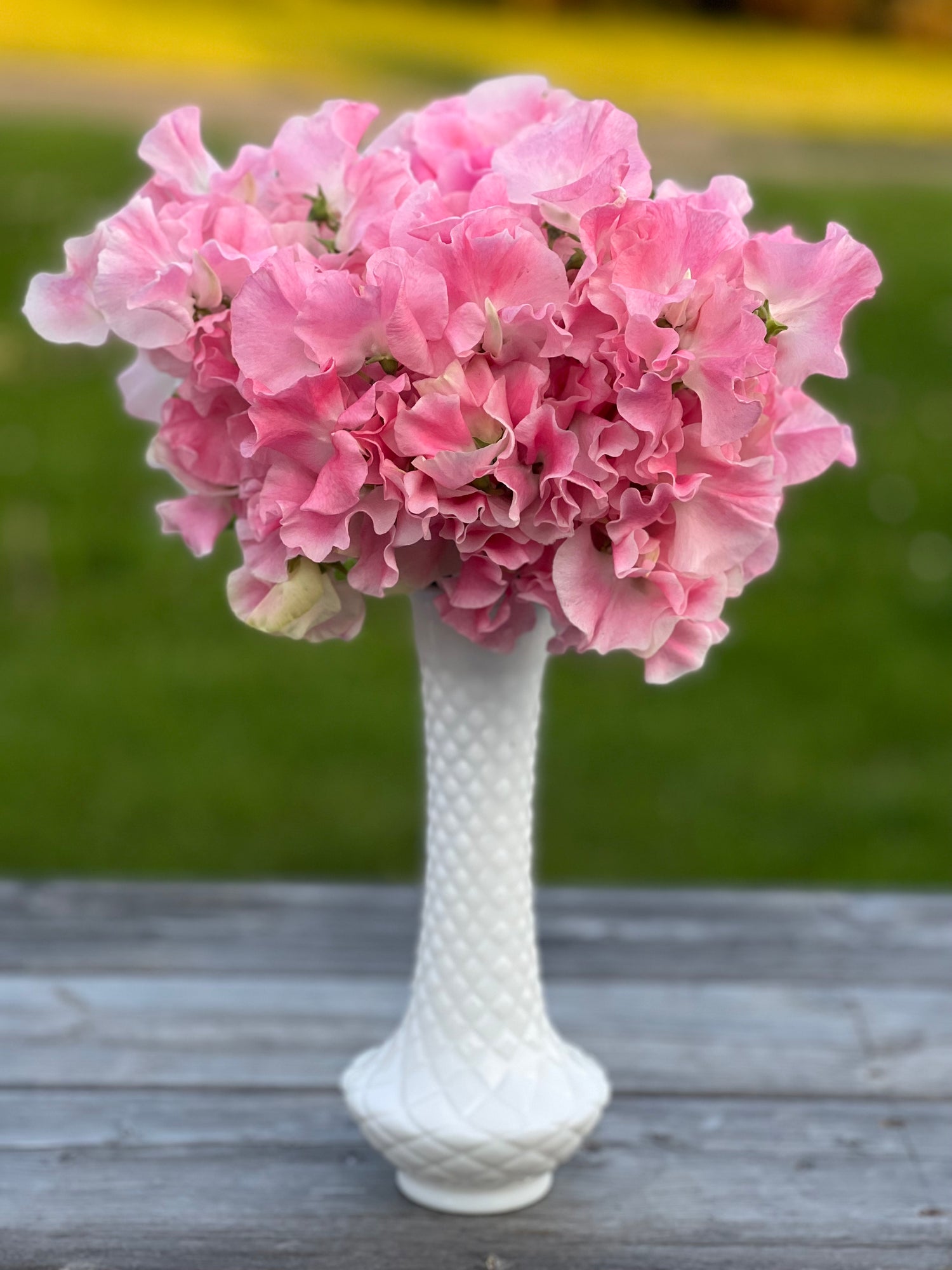 When Dan and I purchased our property in November of 2018, I had no idea I'd start this beautiful journey of flower farming. What started out as a way to make friends in my new home quickly turned into something magical and I'm so proud of how far this farm has come. I'm so thankful for every connection I've made. 
In addition to my love for flowers I love being in the kitchen to cook, bake and entertain. I enjoy sipping champagne and decorating our home, especially at Christmas time. I'm known as the Queen of Christmas by my family and friends and if you ever attend a holiday wreath workshop at our home you'll understand why. I'm a girly girl and spent most of my life showing up overdressed. Most of my things sit in a closet now that I live a vastly different life, but invite me to a party and I break out my fancy pants! My love for anything pink runs deep and it shows in the things I planted at the farm and in my floral design work.
I can't wait to meet you and get to know all about YOU in the coming months and years!
Cultivate Breathtaking Memories